If you've been working in the Stock Media industry for some time, selling your graphic resources to image banks, many of these names will already be familiar to you, and perhaps some of the younger profiles will surprise you.
Constancy, talent and hard work are common characteristics of each of these artists. Qualities that have allowed them to carve a niche for themselves in the microstock industry, not only through the sale of their graphic resources, but also through their way of working, creating a school within the sector.
Today we talk about the most popular microstock authors around the world.
Microstock industry leaders
Yuri Arcurs
Of Danish origin, Yuri is one of the artists who has been working in Stock Media for the most years. He is also the owner of PeopleImages.com from where he sells his resources directly.
In 2007 he was the top rated author in image banks such as Shutterstock, Fotolia, Crestock and BigStockPhoto.
Like many other artists, Yuri started selling assets as a hobby and ended up making it his profession and way of life. Serving as an inspiration for thousands of microstockers.
Currently, this Dane has his own team of more than 20 full-time staff and another 80 freelancers.
If you want to know more about this author you can visit his website.
Javier Sánchez
This young Spaniard has years of experience in selling graphic resources, where he started as a hobbyist and today is his main source of income.
Currently, Javier sells his resources in more than 20 stock sites. For the last two years, Javier has been part of the Vecpho family and is one of our most requested authors by the sites.
Cultural diversity, natural images full of life and a lot of talent. This is how we could describe the portfolio of this young Spaniard.
Alisha Vasudev
This artist began her professional career in India, her country of origin. Portraying part of the culture, richness and color of her country she managed to take her career as a microstocker to the top and where she still manages to position herself as a successful microstocker.
For the past 20 years Alisha has traveled to different corners of her country to portray and share with the rest of the world the wonders that India hides and telling the different stories of its people.
Breaking with the established stereotypes and showing the most contemporary side of her country is her main motivation. Therefore, we recommend you to follow the trail of this artist who never ceases to amaze in each of her works.
Prakasit Khuansuwan
Prakasit is the founder of Johnstocker Production, he is recognized as one of the top 10 photographers in Thailand. Funny, smart and creative, Prakasit has been working as a photographer all over the world for more than a decade.
From his company, Johnstocker Production, he works on all kinds of graphic resources from photography, video, vectors and even 3d designs.
This multifaceted artist is also dedicated to music and in his images we can see a small part of his way of seeing life: fun and full of color. From Vecpho we are very proud that Prakasit is one of the first authors to trust us and be represented by us.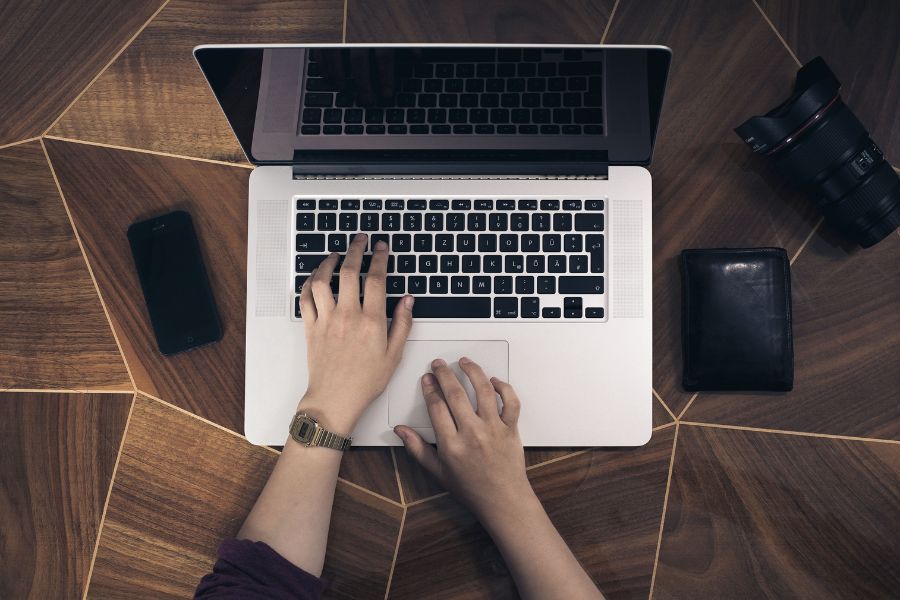 Why follow these microstockers?
1.-Trajectory and growth
To keep growing it is always good to watch and learn from the best, from their successes and mistakes. Analyze the way they work, the way they portray or create their content and, above all, how they differentiate themselves from the rest.
The Stock Media sector continues to grow and it is increasingly difficult to differentiate and sell unique and different graphic content. Therefore, from Vecpho we encourage you to keep watching and learning from these authors to grow your own portfolio.
2.- Quantity of resources
In addition to quality, the quantity of resources you share with stock sites is very important. Of course, the only way to keep growing your portfolio is through hard work and the passage of time.
At Vecpho we always encourage our authors to be consistent with their assets and keep expanding their portfolio day by day. The higher the number of assets, the higher your earnings will be in Stock Media.
3.- Sites in which they are found
Most of these authors have their main portfolio on Shutterstock, although other sites such as Adobe Stock, Envato Elements or Canva are still very relevant within the industry.
In addition, more and more specialized stock sites are appearing that are looking for different and exclusive content.
If, like all these artists, you also want to reach the top of Microstock, you should keep working and improving your portfolio of resources. If you need help to improve your portfolio and you don't know how to reach more stock sites, Vecpho will be happy to help you.