Search for inspiration in any corner of the Internet, mark your own line of work and be true to yourself or adapt to new tools and trends in the Stock Media market, are some of the main recommendations that we offer to microstcok designers from Vecpho, with the ultimate goal of increasing profits in microstock.
Here are the top 5 tips to improve your graphic design portfolio and improve your sales.
5 tips to optimize your design portfolio
1. Get inspired
We all need references to inspire us, motivate us and compete. A healthy competition that invites us to keep working and improve day by day.
That's why we invite you to review and follow the work of other portfolios and discover new artists. You can find them on the main stock sites like Shutterstock, Adobe Stock, Freepik or even Canva.
In addition, many microstock designers promote their work on other types of social networks like Pinterest, Instagram or any other creative space. Many of the most relevant microstock designers have their own website from which they give trainings, sell their resources to end clients and invite you to contact them directly.
Although from Vecpho we will always invite you to get inspired and surround yourself with artists that bring out the best in you, at the same time we insist our microstockers to work day by day on their brand identity in order not to lose focus when creating graphic resources for stock sites and continue to increase their profits in the sale of graphic resources.
2. Select your best work
Probably every time you sit down to design your creativity flows and you create hundreds and thousands of resources… but how many of these resources are really good? Excellent? Exceptional?
All these questions you should ask yourself every time you decide to expand your portfolio, because in Microstock not everything goes. Competition is increasing and stock sites are demanding more and more excellence in content. Therefore, we always advise you to be clear about your objectives, the needs of the site you want to reach and the market trends of the moment to increase your chances of sales before expanding your portfolio.
In addition, as we said before, your portfolio should always speak about you and your style.
Excellence, originality and authenticity are the main keys to improve your design portfolio for stock sites.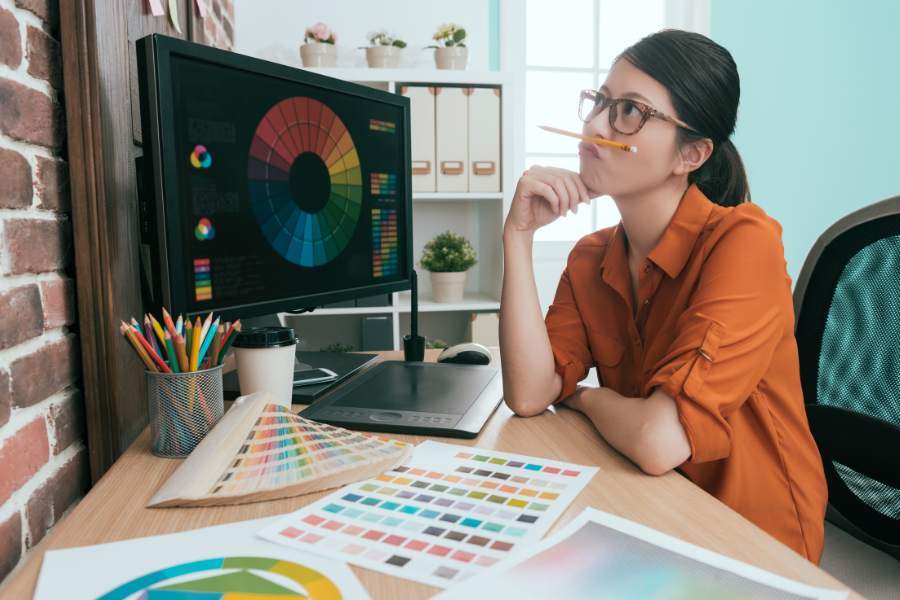 3. A varied portfolio that speaks about you
More and more authors dare to show variety in the technique of creating their graphic resources for image banks.
To advance, recycle and improve as a starting point to increase profits in the sale of graphic design on Microstock.
Being true to your style and trying different creative techniques is possible and the best microstockers do it. Every day new tools or improvements of extended applications appear that allow you to make realistic and unique creations.
Don't put limits on your creativity and experiment with new ways of creating content to keep updating your portfolio and increasing your microstock earnings.
4. Less is more
A minimalist, simple and elegant portfolio that avoids overloading and overwhelming the final client.
Neatness and good workmanship is manifested through the portfolio of each artist and is highly valued by the image bank teams and, therefore, by the final clients.
Consistency, personality and style is what the main image banks look for when selecting graphic designers. A common mistake made by graphic artists is to overload their portfolios with creations that are very similar to each other or that clash with most of the resources that make up the portfolio.
Therefore, it is better that you establish a set of basic rules so that your portfolio always meets the quality criteria of the stock sites.
5. Follow the trends
Every year design trends change, adapting to society and the market. In 2023 we already anticipated (link) that creativity and futurism would take the reins in the most popular and commercial portfolios.
At the same time, simplicity, minimalism and naturalness continue to make their way into stock sites to reach end customers.
This minimalism is defined by monochromatic packaging, inconspicuous branding and logos that seek to simulate nature to simulate that behind these designs there is a company without artifice.
In addition, creative typographies are gaining popularity, recovering the value they had lost in recent years. Pushing the boundaries of traditional typefaces and looking for new forms of design that differentiate them is one of the challenges of the main microstockers of design.
Faced with these simpler styles, a retro style that seeks to recover the aesthetic base of the year 2000, also known as Y2K aesthetics, combining grunge, pastel and bubblegum colors, will also make its way in the coming months. In addition, the use of graphic resources with a cybernetic inspiration, 3D shape and metallic textures.
Of course, we cannot leave out the Artificial Intelligence (link) boom of the last months. The emergence of new AI tools, both text and image, have changed the way artists and content creators work. In this way, through the use of algorithms and datasets, images can be created that look like axes by the hand of a human being.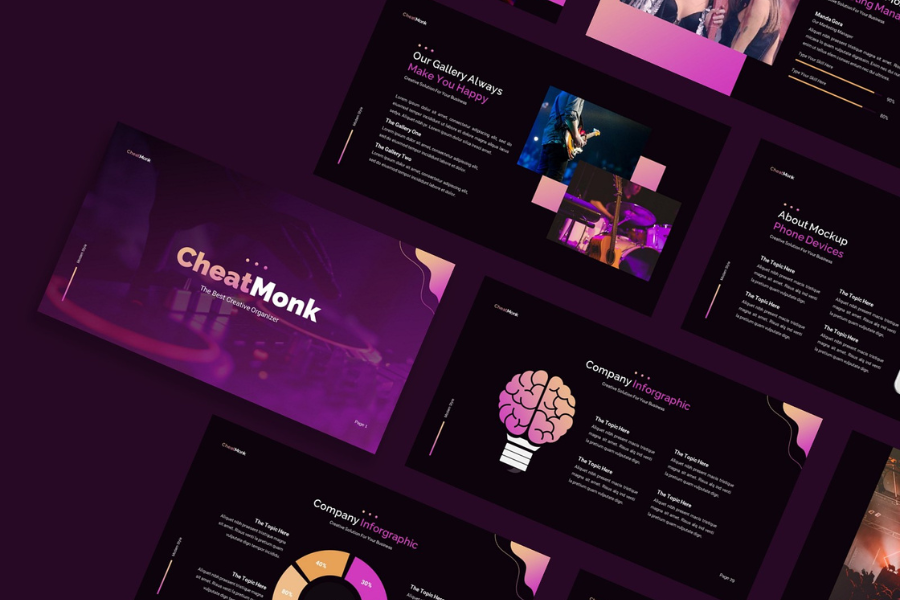 On this issue, some creators fear that this will mean the loss of their creativity and work. However, from Vecpho we believe that a good use of this kind of tools can lead to great opportunities for designers who want to increase their income in microstock.