We are always looking to improve the benefits for microstockers. In recent times, microstockers with incredible portfolios are leaving their passion behind due to the low profitability they are receiving.
We are also the window to the quality that sites are looking for. Our goal is to close the best collaboration agreements between the large banks of graphic resources and the authors.
Find out the benefits of working with us
Vecpho was born with a clear mission
To offer a practical and real solution to help microstock authors defend what is important to them: their content. Since 2020 we have been providing microstockers with services that help them to grow professionally. With extensive experience in the microstocking sector, we are experts in the different services we offer and we are confident that we are on the right track according to the opinions and surveys conducted with our clients.
What our authors
think about us
Vecpho is a good Team who helped me to increase my earnings and make big deals. Guys always in touch. They always help me with any questions. Thank you guys!
Great Service!
Good working place and good people
Esteban Zamora
2022-09-23
Contacte con ellos y fenomenal el trato con ellos. Muy serviciales, cumplen con lo que prometen y el personal de lo.mejor dentro de la empresa. Lo recomendaría al 100% sin dudarlo
thananit suntiviriyanon
2022-01-31
I am author from Thailand, VECPHO is Valuable companay which give me opportunity to make more benefit that can not direct to some agency, also give opportunity with my occupation of thai people. Thank you VECPHO
Света Соколова
2022-01-20
I am happy to work with Vespo. I received several great offers from them.
Anastasiia Ishchenko
2022-01-17
Good company. Satisfied with their work.
Make profits out of your resources is easy
This is just the profits some of our represented authors have made in the last past months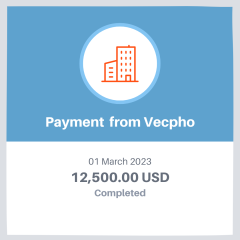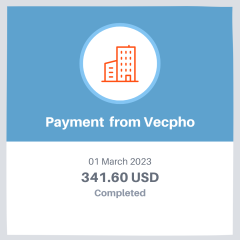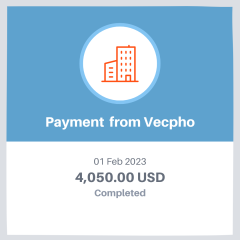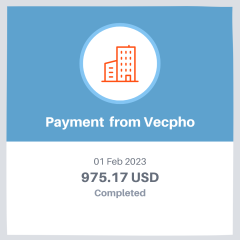 Frequently Asked Questions